Aug. 23, 2019
Issue Spotlight
High court should hear case on site skirting gun background checks
The daughter of a woman who was killed by a man barred from gun possession has sued the website that facilitated the killer's purchase of the weapon used in the crime. The AMA and the Wisconsin Medical Society (WMS) are supporting the daughter, Yasmeen Daniel, and requesting that her case be heard by the U.S. Supreme Court.

The Wisconsin State Supreme Court dismissed the suit in April, overturning a state appeals court decision. The top state court ruled that the website, Armslist.com, was protected by the federal Communications Decency Act, holding that interactive websites cannot be held liable for content posted by third parties.

In an amicus brief prepared by the Litigation Center of the AMA and State Medical Societies in the case, Daniel v. Armslist, the AMA and WMS argue that the Wisconsin high court misinterpreted the statute. They state that the case does not involve the content of the website, but its design, which allowed the killer, Radcliffe Haughton, to obtain a gun even though a court-issued restraining order prohibited him from having a firearm for four years.

"This website was created, at least in part, to facilitate the sale of guns to persons who are likely to use them to commit crimes, such as persons prohibited from possessing guns by a court restraining order," the brief states. "Although Wisconsin and federal laws prohibit the sale of firearms to certain persons, including those with protection orders against them, Armslist was designed to evade those laws—and to profit from those evasions."

A licensed gun dealer would have been required to do a background check on Haughton and would have learned of his legal status. So, instead, he found a seller on the Armslist website and completed the sale in a cash transaction that took place in the parking lot of a fast-food restaurant.

The next day he went to the workplace of his wife, Zina Haughton—Daniel's mother—and murdered Haughton. He also killed two other people and shot four more before taking his own life. Daniel witnessed her mother's murder and was one of those injured in the shooting.

The brief notes that the issue before the court is the legislative intent of the Communications Decency Act.

"Immunizing Armslist would do nothing to advance communications decency," the brief states. "In fact, immunization would be an action of indecency."

The website allows readers to distinguish between licensed arms dealers who must perform background checks and private sellers who don't have to. Also, the site allows readers to view ads anonymously without registering an account.

"These features do not derive from neutral or innocuous design decisions," the brief argues. "They are intended to—and do—facilitate illegal sales."

The law was designed to protect websites from traditional publishing lawsuits such as libel and copyright infringement arising from user-generated content.

"The suit is premised on Armslist's having deliberately designed its website to facilitate and enable the illegal sale of firearms," the brief says. "Those are far from traditional publisher functions, and the claim of aiding and abetting a murder does not depend on whether Armslist is treated as a publisher."

The brief further argues that, because of the gun violence public health crisis, the Communications Decency Act's immunity provisions "should not be misapplied to frustrate state laws that seek to curb this scourge."

For women in domestic violence situations like the one experienced by Zani Houghton, the risk of homicide increases 500% in the presence of a firearm, the brief notes.

The "do-nothing approach" to the public health crisis of gun violence is unacceptable to physicians who lead health care teams that shoulder "the emotional weight of firearm violence," the brief adds. "Physicians not only repair the wounds of this epidemic, but they bear the toll it takes on their colleagues and the profession."
Back to Top
National Update
CMS urged to take numerous steps to reduce physician burden
The AMA recently submitted comments in response to the Centers for Medicare & Medicaid Services' (CMS) Request for Information on "Reducing Administrative Burden to Put Patients Over Paperwork." The AMA continues to support this initiative and the agency's goal of alleviating the administrative burden federal programs place on physician practices. The increasing amount of administrative responsibility forced upon physicians adds unnecessary costs to practices and the Medicare program—and also negatively impacts patient care. The AMA argued that by reducing administrative burden, CMS can support the patient-physician relationship and let physicians focus on an individual patient's welfare and, more broadly, on protecting public health.

The AMA made recommendations on a variety of topics including addressing prior authorization, simplifying the Quality Payment Program (QPP), eliminating observation status, reforming open payments, streamlining appropriate use criteria and many more. Specifically, with prior authorization, the AMA urged CMS to take a leadership role and develop a comprehensive strategy to address concerns that includes all areas of the AMA Prior Authorization Consensus Statement:
Selective application of prior authorization (CMS should continue the successful Targeted Probe and Educate program; the AMA supports identification of outliers and education as needed.)
Review/adjustment of services/drugs that require prior authorization to eliminate low-value prior authorization (Applying prior authorization to services with high approval rates is costly for plans and providers.)
Improved communication of prior authorization requirements to patients and health care professionals (including CMS encouraging plans to disclose the clinical basis for their prior authorization requirements)
Protections of patient continuity of care, particularly when patients enroll in new plans or plans change prior authorization requirements
Automation to improve prior authorization transparency and process efficiency while maintaining physician oversight of payer access to electronic health record (EHR) data


Physician community urges FDA to preserve in-office compounding
Several physician organizations signed a letter to the U.S. Food and Drug Administration (FDA) urging the administration to retain language in a proposed draft guidance document that would preserve the ability of physicians to prepare sterile drug products in their offices for direct administration to patients. The draft guidance, "Insanitary Conditions in Compounding Facilities," was revised following serious concern from the physician community that it would jeopardize the ability of physicians to provide certain treatments to their patients. In response, the FDA released the revised guidance with language noting that it planned to exercise enforcement discretion with regards to physician offices, so long as physicians were preparing drug products only for direct administration to their own patients in an office setting.

While the physician community was pleased with the revised draft guidance, recent interactions with agency officials raised some concern that they may be looking to add more restrictions on physician offices. The letter in response to those interactions reiterates the necessity of maintaining access to these critical treatments and urges the FDA to engage with the physician community before finalizing any guidance that will impact the treatments available to patients.
New VA program means new opportunities for non-VA physicians
The U.S. Department of Veterans Affairs (VA) launched a new community care program for veterans under the MISSION Act. A replacement for the Veterans Choice Program and other existing programs, the new community care program signifies a long-term commitment to partnering with community-based providers to deliver care to eligible veterans when the VA cannot do so in a timely manner, patient travel times exceed a certain threshold and other scenarios.

Now, the VA's existing community care legal authorities for veterans are rolled into one program. There is one contracting process, one set of rules, one set of eligibility criteria and a new claims processing system to reduce payments delays that plagued the Veterans Choice Program. The VA has a number of educational tools and webinars that will help get community-based providers up to speed on what the new program means for their practice.

Community Care Network (CCN) fact sheet

CCN regions map

VA community provider website

Community-based provider education and training resources

Sign up for updates from the VA

HealthShare referral manager webinar

HealthShare Referral Manager (HSRM) is a secure, web-based system VA uses to generate and transfer referrals and authorizations to community providers. By using a standardized process, HSRM enables community providers and VA to better manage and understand referrals and authorizations, thereby reducing denials and payment delays.

VA hosts an HSRM webinar for community providers every Tuesday from 1 – 3 p.m. Eastern time. Please note that a VHA TRAIN account is needed to register.

VA Office of Community Care overview webinar

The VA hosts monthly webinars summarizing the community care program and the corresponding VA regulations. These webinars include in-depth discussion on topics from referrals and authorizations to claims processing to community care modernization and improvements.

These webinars are held on the third Thursday of each month from 1 – 3 p.m. Eastern time. Please note that a VHA TRAIN account is needed to register. Please follow the link to register.
New Medicare card: Transition period ends in less than five months
Starting Jan. 1, 2020, practices seeing Medicare beneficiaries must use the patient's Medicare Beneficiary Identifier (MBI) to submit claims. CMS will reject claims using the patient's Health Insurance Claim Number (HICN), with a few exceptions, and will reject all eligibility transactions using the HICN.

There are multiple ways to obtain a Medicare beneficiary's MBI:
Ask your patient for their card. If they did not get a new card, give them the "Get Your New Medicare Card" flyer in English or Spanish.
Use your Medicare Administrative Contractor's look-up tool. Sign up for the portal to use the tool.
Check the remittance advice. CMS returns the MBI on the remittance advice for every claim with a valid and active HICN.
For more information, see the AMA's MBI web page and CMS' MLN Matters Article.
Health reform: How to improve U.S. health care in 2020 and beyond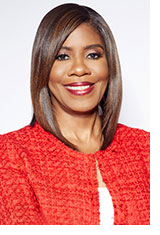 AMA President Patrice A. Harris, MD, MA, recently wrote about how our nation can provide the highest-quality and more affordable health care for patients. An excerpt follows:

Health care remains a major theme in our national conversation. And as we approach the November 2020 election, we will hear a lot of debate about the right path forward to fix what ails our current system. It is encouraging to hear so many people—candidates, policymakers, opinion leaders and others—asking how our nation can provide the highest-quality and most affordable health care for patients.

The AMA strongly believes that every American should have access to meaningful, affordable coverage. We also believe we need to build on our current system of coverage provided by employers, government, and individually selected plans so that patients can benefit from choice and competition. This fits with our long-standing policies of pluralism, freedom of both choice and practice and universal access for patients.

Preserving the ability of patients to choose the health plan that best fits their needs must be a priority. Also, retaining variety in the potential payer mix for providers while reforming payment and delivery processes is an essential element in fully covering the costs of care and ensuring practice sustainability.

Improving upon the Affordable Care Act (ACA) does not upend the model of employer-based health coverage, which has been the predominant form of U.S. medical insurance for the nonelderly population for many decades. In short, health insurance should cost less and work better for those who already have it, and should be much easier to obtain for those who don't.

Read the full story here.
What the AMA stands for now
The Wall Street Journal recently sat down with AMA President Dr. Patrice Harris to discuss fighting government intrusion into the patient-physician relationship, improving public health, advocating for affordable and meaningful health insurance coverage, and promoting diversity. An excerpt follows:
Under a new President, Patrice Harris, MD the AMA made a splash in the reproductive-rights debate in June by suing North Dakota to block two abortion-related laws. One of those laws requires physicians to tell patients that medication-induced abortions can be reduced in some instances, which the suit says is false; the other requires doctors to tell patients that an abortion terminates "the life of a whole, separate, unique living human being."

The AMA also has recently taken positions on some topics, such as climate change and body-worn cameras in law enforcement, that aren't traditionally associated with medicine.

Dr. Harris, who will serve a one-year term as president, spoke to the Wall Street Journal about the AMA's advocacy efforts, health-care reform and diversity in the profession.

Read the full story here.
Back to Top
State Update
ABA asserts that settlement money from opioid suits should go towards expanding treatment
The American Bar Association (ABA) House of Delegates adopted a resolution stating that proceeds from settlements of the Ohio-based multi-district opioid litigation be focused on treatment for opioid use disorder. The AMA House of Delegates passed a similar resolution this past June. The ABA resolution says that money won in opioid settlements should go towards:
Creating additional transitional and extended housing programs to support those in treatment
Fostering community social service resources and harm-reduction/overdose prevention efforts
Furthering research on treatment
Enhancing education and training of health care professionals
Educating patients and the public on the use and misuse of opioids
Reducing the stigma associated with having an opioid use disorder
AMA President-elect Susan R. Bailey, MD, addressed the annual meeting of the ABA to deliver the message that physicians and lawyers must work together to stop the nation's deadly opioid epidemic. Dr. Bailey said physicians need the help of lawyers to tackle larger issues beyond those of individual patients: "We need reforms in the civil and criminal justice system that help ensure access to high-quality, science-based, evidence-based care for opioid use disorder, including medication-assisted treatment."  

Read more about the AMA Opioid Task Force recommendations on criminal justice reform.
Emergency department innovation increases access to care for patients with opioid use disorder
Access to treatment for opioid use disorder remains a challenge for most Americans, but there are programs in Chicago and Denver where pilot programs are showing success. Steven Aks, DO, in Chicago, and Jason Hoppe, DO, in Colorado are reaching past their traditional roles of emergency care to establish warm-handoff programs for patients with an opioid use disorder. Both physicians have helped develop pilot programs that help initiate treatment and connect patients with long-term care.
The program in Colorado began as a pilot in April 2018 and was funded by a state grant. "The first step is acknowledging that when treatment is needed it's not just about less prescriptions," said Dr. Hoppe.

Dr. Hoppe explained that a large portion of the grant money was put towards hiring more social workers to work closely with physicians in screening patients and addressing barriers to care. Those with misuse and abuse are encouraged to start on buprenorphine.

If the patient agrees, the physician begins the patient on buprenorphine, and the social worker helps establish the patient's first appointment with a physician in the community. The social worker then also follows up with the patient to help ensure a successful patient-physician relationship.

The physician-social worker teamwork has been a major reason for the program's initial success, said Dr. Hoppe. Within their first group of patients, 39 out of 40 showed up for their first follow-up appointment. "It's been successful enough that the hospital is going to support the social workers beyond the grant," said Dr. Hoppe. "We are hoping others use a model like this."

Dr. Aks agreed: "We want to see all emergency physicians embrace a model like this at some point." The program he helped start in Chicago also started with a state grant. His hospital hired recovery coaches and placed them in clinics and in the emergency department.

Another key element was getting more primary care providers certified to provide buprenorphine as well as working to help them become more comfortable treating patients with substance use disorders. "Years ago we use to just hand out a sheet of paper that told people where to go, but we realized that was inadequate and increased our connection to long-term care," said Dr. Aks.

Another positive effect of the work has been removing stigma within the medical community. "There were physicians who were very unsure of what we were doing," said Dr. Aks. "But they quickly found that while the work is challenging, it also is incredibly rewarding. Our patients used to be bounced around from emergency department to emergency department. They'd been mistreated by the medical system for years. We've changed how they see us, too."

"The first patient I did a buprenorphine induction on in our ED was a patient who had been vomiting, and had diarrhea- she was curled up in a ball. We monitored her over several hours, gave her clean clothes, a hair brush and a shower. The medication stopped her cravings. She was grateful for being treated with care and without judgment. That should be the standard we all strive to provide."

"We didn't go into emergency medicine to become addiction medicine providers," said Dr. Hoppe. "But our nation is facing an epidemic. We had to do something, and it's incredibly gratifying to help."

Learn more about what the AMA and physicians are doing to end the opioid epidemic and increase access to care.
Back to Top
Other News
Listen to the new "Physician's guide to advocacy" podcasts
In part one of the podcast, "Physician's guide to advocacy," hear AMA Vice President of Government Affairs Cynthia Brown's presentation at the 2019 AMA Annual Meeting, where she reviews a variety of the most pressing health care issues facing America today. In part two AMA Senior Vice President of Advocacy Todd Askew focuses on three hot topics on Capitol Hill: preventing gun violence, efforts to improve the Medicare Access and CHIP Reauthorization Act, and protecting patients from surprise medical bills.

Both episodes are live now. Listen here.
Get updates on the latest stories with the AMA Connect app
Stay up to date on all the latest developments impacting the future of medicine and patient care with the redesigned AMA Connect app. Users now have the option to create a profile, identify their persona (physician, resident, student, etc.) and "subscribe" to a custom newsfeed of AMA article topics that interest them. Download the app for iPhone or Android.
When private equity calls: 3 keys for physicians to know
Venture capital (VC) and private equity (PE) firms represent ready cash for physicians open to selling a practice or seeking outside investors. Are these financial players the right choice for when money and medicine mix? Physicians faced with making that decision have new resources from the AMA to find what will work best for their practice.

The AMA's guide, "Venture Capital and Private Equity Investments: How to Evaluate Contractual Agreements," highlights key insights and considerations into the functioning of a VC or PE firm. Among the points raised in the resource, these three particularly stand out in terms of assessing a deal—change in physician income, day-to-day practice management and what to do when a deal goes bad. A two-page snapshot from the AMA provides a basic orientation for physicians unfamiliar with venture capital and private equity investment. The AMA has also created a three-page model checklist that takes a point-by-point look at key topics, such as terms of sale for the practice, standardization techniques and economies of scale.
Back to Top
Upcoming Events
New webinar series on social determinants of health
Through Aug. 29: In this webinar series, learn how to develop and sustain community linkages to address social determinants of health (SDOH) in your practice and how to build SDOH competencies, such as cultural competency, partnership skills and empathy. All webinars are 60 minutes long and run from Noon to 1 p.m. Central time. Programs include "The power of social determinants of health data standards," "Addressing SDOH in the Chicago southside African American population and the role of national medical associations," and "Social determinants of health and the role of mental health."

Join the conversation here.
AMA's Physician Innovation Network online discussion: Innovating to address SDOH
Aug 19-25: Addressing SDOH will be critical to getting from reactive to preventative medicine and helping patients take control of their own health. New care models and technology can provide access to health care from home, support food delivery, aid in transportation coordination for doctor's appointments and even serve as translators—bridging gaps in care that can be challenging for physicians to address. Join the discussion with the AMA's Physician Innovation Network to ask questions and share thoughts around how innovation can further support the health care system in addressing SDOH.
American Conference on Physician Health, Sept. 19–21
Sept 19-21: Register now for the 2019 American Conference on Physician Health (ACPH), in Charlotte, North Carolina, a joint scientific conference to promote scientific research and discourse on health care system infrastructure. The conference will highlight what organizations can do to help combat burnout and promote well-being from a systems-level perspective.

Sponsored jointly by the AMA, Mayo Clinic and Stanford University, the theme of this year's conference is "Activating health system change to promote physician well-being." The conference will be held at the Sheraton Charlotte/Le Meridien Hotel. Registration is currently open and set to close Aug. 30.
Register now for 2020 AMA advocacy conferences and save 20%
The 2020 AMA State Advocacy Summit will be held in Bonita Springs, Florida, at the Hyatt Regency Coconut Point Resort and Spa, Jan. 9-11. The 2020 AMA National Advocacy Conference will be held in Washington, D.C., at the Grand Hyatt, Feb. 10-12. Register now for both meetings and save 20%.
Back to Top