May 31, 2019
Issue Spotlight
AMA Opioid Task Force recommendations offer roadmap to policymakers
The AMA Opioid Task Force released recommendations calling on policymakers to eliminate barriers to treatment and to take additional steps to end the nation's opioid epidemic. The task force's new recommendations focus on barriers to treatment for substance use disorder (SUD) and pain and other policies that result in so few patients receiving care. These include prior authorization, step therapy and other administrative burdens as well as inadequate enforcement of state and federal laws that require insurance parity for mental health and SUDs.

"We need help from policymakers to ensure that more people have access to treatment. Physicians are responding to the epidemic and we are seeing results: a 33% reduction in opioid prescribing since 2013, increased use of prescription drug monitoring programs, enhanced education and greater co-prescribing of naloxone," said AMA President-elect Patrice A. Harris, MD, MA, who also is chair of the task force. "But we cannot enforce parity laws, or eliminate administrative barriers without the help of state and federal authorities, and that's what's limiting treatment now."

The new recommendations:
Remove prior authorization, step therapy and other inappropriate administrative burdens or barriers that delay or deny care for U.S. Food and Drug Administration (FDA)-approved medications used as part of medication-assisted treatment for opioid use disorder.
Support assessment, referral and treatment for co-occurring mental health disorders, as well as enforce state and federal laws that require insurance parity for mental health and substance use disorders.
Remove administrative and other barriers to comprehensive, multimodal, multidisciplinary pain care and rehabilitation programs.
Support maternal and child health by increasing access to evidence-based treatment, preserving families and ensuring that policies are nonpunitive.
Support reforms in the civil and criminal justice system that help ensure access to high quality, evidence-based care for opioid use disorder, including medication-assisted treatment.
"The original task force recommendations called on physicians to accept the responsibility to take a leadership role in ending the epidemic," Dr. Harris said. "Yet, more people are dying each year, emphasizing the need for policymakers to protect patients' access to evidence-based care for pain and for opioid use disorder."

The original task force recommendations, issued in 2015, focused on actions that physicians could take to help end the epidemic:
Register for and use state prescription drug monitoring program
Enhance education and training on effective, evidence-based treatment
Support comprehensive care for patients in pain and those with a substance use disorder
Remove stigma. Patients with pain and with a substance use disorder deserve comprehensive care and compassion, not judgment.
Expand access to naloxone in the community and through co-prescribing
Encourage safe storage and disposal of opioids and all medications
The AMA Opioid Task Force is comprised of the American Medical Association, American Osteopathic Association, and 25 specialty and state medical societies as well as the American Dental Association. Learn more about what the AMA is doing to end the opioid epidemic at end-opioid-epidemic.org.
Back to Top
National Update
Details of surprise billing proposals emerge in Congress
Following the release of "surprise billing" legislation by the chairman and ranking member of the House Committee on Energy and Commerce and separately by a Senate working group led by Sen. Bill Cassidy, MD (R-LA), additional proposals were unveiled last week to address the issue of patients receiving bills from out-of-network physicians whom they did not have the opportunity to choose and whose bills their insurers will not pay.

On May 23, the bipartisan leadership of the Senate Committee on Health, Education, Labor and Pensions, Chairman Lamar Alexander (R-TN) and Ranking Member Patty Murray (D-WA) unveiled comprehensive legislation to address health care costs across as range of areas, including prescription drug prices, increased transparency, public health and information exchange. Three policy options to address surprise medical bills attracted the most attention. The first two largely reflect the policies previously suggested by the Energy and Commerce and Cassidy proposals, which would ban out-of-network physicians, under certain circumstances such as emergency care, from billing patients at more than the plan's in-network cost-sharing amounts and base insurer payments on the median in-network rate or an amount determined by an independent dispute resolution process that also takes into account the median in-network amount.

A third option put forth by the committee leadership would require that any in-network facility guarantee to patients and plans that every physician providing care in the facility would also be considered in-network either by requiring the physicians to join the same networks as the facilities or requiring them to bill through the facility rather than sending separate bills to the patients. If no agreement on a payment amount can be reached within 30 days, the plan would pay the median in-network amount for that geographic area. Obviously, each of these proposals provides minimal incentives for plans to offer fair contracts to physicians since out-of-network payments will be based in-network amounts. The AMA is analyzing each of these proposals and will respond within timelines laid out by the bills' authors.

Also on May 23, a bipartisan group of House members, led by Rep. Raul Ruiz, MD (D-CA) and Rep. Phil Roe, MD (R-TN), outlined legislation that, like other proposals, would protect patients from the consequences of their plan's failure to contract with an adequate number of physicians by limiting cost sharing to in-network amounts while at the same time providing for a fair independent dispute resolution model based on the successful New York law to resolve differences between plans and physicians. Though legislative language has not yet been released, the AMA and a number of state medical associations and national physician specialty organizations expressed support for the principles embodied in the proposal and offered support for the members' ongoing efforts. The AMA will remain engaged with Dr. Ruiz, Dr. Roe and the other sponsors of the efforts as legislative language is finalized.

Finally, on May 22, eleven members of the House GOP Doctors Caucus sent a letter to U.S. Department of Health and Human Services (HHS) Secretary Alex Azar and other administration officials expressing support for efforts to protect patients from unanticipated out-of-network costs and encouraged them to look closely at successful models such as those in New York and Maryland. The letter also encouraged the administration to reconsider earlier negative comments about arbitration and offered to work with them in finding a simple, straightforward solution that protects patients and addresses the root causes of surprise medical bills while remaining committed to an open, free-market system.
HHS Office of Civil Rights to revise current sex non-discrimination policies
The HHS Office of Civil Rights (OCR) has issued a notice of proposed rulemaking revising regulations that implement Section 1557 of the Affordable Care Act (ACA). Section 1557 makes it unlawful for any health care provider who receives funding from the federal government to refuse to treat an individual—or to otherwise discriminate against the individual—based on race, color, national origin, sex, age or disability. It builds upon longstanding nondiscrimination laws and provides some new civil rights protections.

OCR's new proposal removes protections for sexual orientation, gender identity and sex stereotypes from Section 1557 regulations and multiple other HHS programs, including Medicaid, ACA plan marketing and benefit design, and Qualified Health Plans under the ACA and Medicare's Programs for All-inclusive Care of the Elderly (PACE). The proposed regulation also removes protections against discrimination for women who have terminated pregnancies. These protections assist some of the populations that have been most vulnerable to discrimination, such as lesbian, gay, bisexual and transgender individuals and those suffering from mental illness, including substance use disorders and help provide those populations equal access to health care and health coverage.

OCR states that the revisions are necessary based on a decision by a federal court that said that the current protections are "likely" unlawful. However, OCR and multiple other federal agencies have long interpreted "discrimination on the basis of sex" to extend to claims of discrimination based on gender identity or sex stereotypes and accepted such complaints for investigation. The Supreme Court and multiple lower courts have made similar interpretations.

In multiple letters to the administration, the AMA has reiterated that it opposes any discrimination based on an individual's sex, sexual orientation, gender identity, race, religion, disability, ethnic origin, national origin or age. AMA policy also supports public and private health insurance coverage for treatment of gender dysphoria as recommended by the patient's physician, and denounces discrimination against women who have terminated a pregnancy.

Section 1557 does not force physicians to violate their medical judgment; rather, covered entities, including insurers, must apply the same neutral, nondiscriminatory criteria used for other conditions when the coverage determination is related to gender transition. The AMA will submit thorough comments on the proposed rule.
Trump Administration finalizes Part D and Medicare Advantage drug pricing proposals
On May 16, the Trump Administration finalized several proposals aimed at decreasing drug costs in Part D plans and Medicare Advantage. The earlier proposed rule included a number of suggested policy changes to the six protected classes, as well as expansion of utilization management tools, such as step therapy and prior authorization.

The AMA was disappointed to see the administration finalize plans to allow step therapy for drugs within five of the six protected classes, as well as policy changes to allow step therapy for Part B physician-administered drugs. The administration declined to finalize other proposals which would have potentially limited access to protected class drugs, such as proposals to remove drugs from Part D formularies in cases where new formulations of the drug were offered and where the price of a drug rises faster than inflation. The AMA continues to be concerned that certain changes aimed at reducing drug costs would have a detrimental impact on patient access to these important treatments. These concerns were reflected in AMA comments on the initial proposal.

The AMA was also pleased to see the Centers for Medicare & Medicaid Services (CMS) finalize a proposal requiring Part D plans to make available Real Time Pharmacy Benefit tools within electronic health records. The AMA has made calls for patient benefit and formulary information to be made available to physicians at the point of prescribing to assist physician and patients in choosing the best, most cost-effective treatments for their particular conditions. The AMA will continue working with the administration to lower the price of prescription drugs and maintain access to critical treatments for patients.
Back to Top
State Update
After his son's death, Massachusetts physician seeks to help others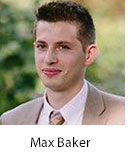 When James Baker, MD's, son Max died, the local headlines read: "Son of a doctor who couldn't find help." Max Baker had struggled with heroin addiction since he was 17—going in and out of treatment with periods of recovery. He and his family had struggled over the years to find the right treatment program for a lasting recovery. Eventually through Max's own research, he found program that worked for him. However that recovery was jeopardized when he was hospitalized after a car accident. He initially refused medication, but the post-surgical pain had been greater than he anticipated and he eventually agreed to a low opioid dose.

Less than a month after his surgery in December 2016 his father asked him, "What do you think needs to be done to help people suffering from addiction? What do doctors and legislators need to do to help?" Max spoke candidly with his father about how even with help, addiction was not something someone could always control, but he was trying. Max told his father that he wanted to go to medical school and become a doctor so he could try to help people like him.

Max died five days later from a heroin overdose. He was 23 years old.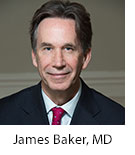 "I am left knowing what he could have done," said Dr. Baker, "and what he learned through his struggle." Dr. Baker then founded the Maxwell F. Baker Foundation for Addiction Recovery and began speaking with local and national media about his son. He spoke at high schools, community gatherings and medical conferences, and he also met with state legislators working on opioid-related legislation in Massachusetts. "I don't present as an expert in addiction treatment, or anything more than a physician epidemiologist and father who wants to share what I have learned along the way."

What he has learned along the way is that compassion and comprehensive care are key. "I begin every day reading about addiction and intervention," Dr. Baker said. "I've gone through MAT training with buprenorphine, safe prescriber training, suboxone implant training, safe prescriber training, anything I can do that might help people on an individual level all the way up to the U.S. Congress. If there is a way that I can help—I'm going to."

In addition to his "day job" as a hospice and palliative care physician, Dr. Baker works for the Massachusetts Consultation Service for the Treatment of Addiction and Pain, a peer-to-peer phone consultation service set up by the Commonwealth to provide free, real-time phone consultations to primary care providers who need help prescribing and managing care for adults with chronic pain or a substance use disorder. "It's intensely satisfying, and I look forward to it every day," Dr. Baker said. "When I complete a conversation with someone who has concerns about a patient, I can walk them through what the issues are, and what the best treatment options are."

This service runs Monday through Friday, eight hours a day, but Dr. Baker hopes it will be expanded to run 24 hours a day, seven days a week. "I have been the recipient of so much kindness from others, it feels incredibly important for me to share what I know with others." Dr. Baker said. "I owe it to my son to speak up and carry his message and his memory forward."
Providers Clinical Support System renewed for three more years
The Providers Clinical Support System (PCSS) which provides evidence-based training and resources to give health care providers the skills and knowledge they need to treat patients with opioid use disorder (OUD) has received a grant that will allow it to continue to expand its work for another three years. With this grant PCSS will focus on treatment of opioid use disorders using FDA-approved pharmacological strategies, as well as continue to provide medication-assisted treatment waiver training, technical assistance to health care organizations and providers for the use and/or expansion of SUDs, and numerous educational resources on the treatment of pain.

The AMA is a partner organization of PCSS, along with several national medical specialty societies including the American Academy of Addiction Psychiatry, the American Psychiatric Association, American Osteopathic Academy of Addiction Medicine and the American Society of Addiction Medicine.
Back to Top
Judicial Update
Physicians secure a win against flavored tobacco products targeted at youth
In American Academy of Pediatrics v. U.S. Food and Drug Administration (FDA), a district court ruled in favor of several physician and patient groups that sued the FDA for determining that e-cigarettes and cigars which often use flavorings to target children did not need to submit applications for premarket approval in order to remain in the market. This effectively delayed any enforcement of tobacco regulations for three years. The district court determined that the FDA should have gone through notice and comment periods to make such a determination as is outlined in the Family Smoking and Tobacco Control Act. The judge has requested further briefing to determine an appropriate remedy.

The AMA urges strict enforcement of laws and regulations prohibiting the sale of tobacco products to minors. Further, the AMA is considering joining other medical organizations in an amicus brief supporting the American Academy of Pediatrics legal action to compel the FDA to take timely action to establish effective regulation of e-cigarettes, cigars and other nicotine tobacco products.
Other News
Inequities in maternal mortality must be attacked head-on
The U.S. is one of only three countries where maternal mortality rates are rising and the health inequities experienced by black, Native American and Alaska Native women cannot be explained away by insurance status and income, Patrice A. Harris, MD, President-elect of the AMA, told members of Congress.

Dr. Harris spoke during a May 16 hearing of the House Ways and Means Committee on racial disparities and social determinants of health in the "maternal mortality crisis."

"Birth inequities arise at the intersection of discrimination by race and gender for black and Native American women," Dr. Harris, an Atlanta psychiatrist, said in a written statement submitted before the hearing. "At the provider and institutional levels, there is a growing body of evidence demonstrating that implicit and explicit biases exist that negatively impact the quality of health care equity and patient safety and drive these inequities."

At the hearing, Dr. Harris highlighted the following factors as contributing to the rising maternal mortality rate:
Lack of insurance or inadequate coverage prior to, during, and after pregnancy
Increased closures of maternity units in rural and urban communities
Lack of inter-professional teams trained in best practices
Structural determinants of health, such as public policies, laws and racism that produce inequities in the social determinants of health, such as education, employment, housing and transportation
Stress exacerbated by discrimination that can result in hypertension, heart disease and gestational diabetes during pregnancy
Clinicians not listening to black women, resulting in missed warning signs and delayed diagnosis
AMA provides feedback on future MIPS measure on admissions
As potentially part of the future Merit-based Incentive Payment System (MIPS) program, the CMS has contracted with Yale New Haven Health Services Corporation/Center for Outcomes Research and Evaluation (CORE) to develop an administrative claims measure on acute admission for patients with multiple chronic conditions. While it is useful to understand the rate of admissions for patients with multiple chronic conditions, particularly for quality improvement, AMA recently expressed concerns with the design of the measure.

Measures used in accountability programs must be based on strong evidence, actionable to ensure that improvements can be driven by those held accountable and proven to be reliable and valid at all levels to which the measure is attributed. Therefore, based on the information released for public comment, the AMA believes that additional work is required to meet these minimum criteria and, therefore, the measure is not ready for implementation in MIPS at this time. The AMA will continue to monitor the progress of the measure and continue to advocate that measures used in MIPS must demonstrate improved outcomes for patients.
ONC reopens comment period for TEFCA
The Office of the National Coordinator for Health Information Technology (ONC) has released for public comment draft two of the Trusted Exchange Framework and Common Agreement (TEFCA) to support network-to-network exchange of health information nationally. TEFCA outlines a common set of principles, terms and conditions to support the development of a common agreement to help enable nationwide exchange of electronic health information across disparate health information networks. The AMA provided comments on draft one of the TEFCA. In draft two, ONC has responded to a number of AMA's concerns including the need to reopen the public comment period.

The AMA plans to reemphasize the need to limit burden, maintain a voluntary approach and reduce administrative or financial challenges for physicians who choose to participate in the TEFCA. The AMA is reviewing draft two and will be providing additional comments by the deadline on June 17.
Updated guide to Medicare options now available
An updated version of the AMA's "Know Your Options" guide to Medicare participation options is now available. The guide describes the nuts and bolts of the three ways physicians can be involved with the Medicare program: "participation," "nonparticipation," or "opting out." Examples of how payment rates differ for participating and nonparticipating physicians are provided, as well as information about affidavits and private contracts for physicians who decide to opt out.

The updated edition also explains the interaction between Medicare participation decisions and the payment adjustments under the Medicare Quality Payment Program (QPP). A set of frequently asked questions is included along with the guide, addressing issues such as payment for emergency and urgent care services provided by physicians who have opted out of Medicare.
Back to Top
Upcoming Events
2019 Meeting of the AMA House of Delegates
June 8-12: The 2019 Annual Meeting of the AMA House of Delegates (HOD) will be held at the Hyatt Regency Chicago in Chicago. Officials and members will gather in Chicago for the AMA Annual Meeting to elect officers and address policy.

Visit the Annual Meeting overview page to stay current on meeting information, and the Sections Annual Meeting overview page to stay current on important dates, meeting agendas, sessions and more.
Webinar on caring for pregnant and breastfeeding women with opioid use disorder
June 1: Registration is open for a free American College of Obstetricians and Gynecologists (ACOG)webinar, "Caring for pregnant and breastfeeding women with opioid use disorder on June 11, from 12:00 p.m. to 1:00 p.m. Eastern time. This webinar, open to all, will review evidence-based treatment for pregnant and breastfeeding women with opioid use disorder. Register here. Continuing Medical Education credit is provided through joint providership with the American College of Obstetricians and Gynecologists.

Following the live presentation, the webinar will be archived. The archived webinar will not provide CME credit.
The campaign trail starts here: Register for AMA Campaign School by June 21
Open to AMA members, their spouses, medical students, residents and state medical association staff who want to become more involved in campaigning process, the 2019 AMPAC Campaign School will be held Sept. 26-29 at the AMA offices in Washington, D.C. The Campaign School is designed to provide participants with the skills and strategic approach they need to run a successful political campaign.

During the two-and-a-half day in-person portion of the program, under the direction of AMA political experts, participants will be broken into campaign staff teams to run a simulated congressional campaign using what they have learned during group sessions on strategy, vote targeting, social media, advertising and more. Faculty, materials and all meals during the meeting are covered by the AMA. Participants are responsible for the registration fee and hotel accommodations at the Hyatt Regency Washington on Capitol Hill.

The deadline to register is June 21. For more information or to apply visit: www.ampaconline.org/apply or contact politicaleducation@ama-assn.org.
Back to Top