July 26, 2018
Issue Spotlight
CMS releases proposed 2019 Medicare payment rule
On July 12, the Centers for Medicare & Medicaid Services (CMS) released a 1,500-page proposed regulation pertaining to the 2019 Medicare Physician Fee Schedule and Quality Payment Program. CMS also issued Quality Payment Program (QPP) and Physician Fee Schedule (PFS) fact sheets on the proposed rule. An initial AMA summary of the proposal is available on the AMA website.

The proposed policies are open for public comment until Sept. 10. Key Medicare Physician Fee Schedule proposals include:
A slight increase in the conversion factor from $35.99 to $36.05.
Collapsing payment rates for office and outpatient visits, such that new patient office visits (99202–99205) would be blended to a single rate of $135, and established patient office visits (99212–99215) would be blended to a single rate of $93.
Add-on payments would be made to office visits for specific specialties ($14) and primary care physicians ($5).
Substantial changes to the documentation guidelines for office and outpatient visits intended to reduce administrative burdens and address "note bloat." For example, documentation for history and an exam will focus on interval history since last visit, and physicians will be allowed to review and verify certain information in the medical record entered by ancillary staff or the patient instead of re-entering the information.
A new multiple procedure reduction policy for visits and procedures reported on the same date.
Coverage and payment for new Current Procedural Terminology (CPT®) codes for remote monitoring and interprofessional consultations.
Highlights of the Merit-based Incentive Payment System (MIPS) proposals include:
Retaining the low-volume threshold and adding a third criteria of providing fewer than 200 covered professional services to Part B patients.
Retaining bonus points for complex patients, end-to-end reporting and small practices.
Allowing eligible clinicians to opt-in if they meet one or two, but not all, of the low-volume threshold criteria.
Eliminating the base and performance categories and reducing the number of measures in the Promoting Interoperability (formerly advancing care information) category.
Requiring eligible clinicians to move to 2015 Certified Electronic Health Record Technology (CEHRT).
Providing the option to use facility-based scoring for facility-based clinicians.
For the 2019 QPP performance year, the MIPS category weights are: Quality—45 percent; cost—15 percent; Promoting Interoperability—25 percent; Improvement Activities—15 percent.


Back to Top
National Update
Rural health clinics facing repayment demands from MAC
The AMA has heard concerns from some state medical societies about repayment demands from Medicare Administrative Contractor (MAC) Palmetto covering a four-year period. These demands are being directed at rural health clinics (RHCs) related to services provided to Medicare Advantage (MA) patients but erroneously paid by the MAC, which was then Cahaba.

The AMA understands that 1,000 RHCs across 29 states are affected, in addition to other types of facilities. The AMA's understanding is that, due to a lack of oversight by Cahaba at the time of claims processing, Medicare paid some claims for services received by MA patients. Palmetto is now attempting to recuperate these incorrect payments on Medicare's behalf.

Palmetto has clarified that RHCs have until Aug. 17 to submit an initial exception request. RHCs should submit these requests as soon as possible. Palmetto needs only receive an initial exception request—with documentation—to postpone recoupment of all claims for which recoupment is sought until a determination is made about the legitimacy of the challenged claims.

In other words, even if a physician is unable to complete review of all claims prior to Aug. 17, recoupment will be stopped for all claims upon receipt of a valid initial exception request. On Aug. 18, Palmetto will begin the auto-cancellation of affected claims for providers who do not submit a valid initial exception request by the deadline.

Of note, MA plans will need to waive their timely filing policies to allow RHCs to refile the claims. The AMA has spoken to the CMS about this matter and offered its assistance. The AMA will continue to monitor the situation.
FDA announces drug shortages task force
The Food and Drug Administration (FDA) recently announced plans to form a new task force dedicated to addressing drug shortages. While the FDA has seen a drop in newly reported drug shortages, a number of shortages of medically necessary drug products are ongoing. Some of these, including shortages of many sterile intravenous drug products, were exacerbated by the hurricanes affecting manufacturing facilities in Puerto Rico.

The new task force will do a deep dive into the root of ongoing shortages and aims to find "holistic solutions that address the underlying causes." Notably, the task force will include senior FDA officials, as well as senior leaders from the CMS and the Department of Veterans Affairs.

Together, task force members will examine the impact of reimbursement policies on drug shortages, look at incentives to encourage manufacturing capacity and consider development of a critical drugs list, among other items. The FDA also plans to engage stakeholders on this issue through public meetings in upcoming months. The AMA continues to work closely with FDA, physician specialty societies and other stakeholders on this important issue.
AMA responds to administration's drug pricing blueprint
On July 16, the AMA submitted detailed comments in response to the Administration's "American Patients First: The Trump Administration Blueprint to Lower Drug Prices and Reduce Out-Of-Pocket Costs." The AMA comments focused on lower prices through increased competition, ensuring continued access to affordable treatments for all patients, ensuring that providers are not bearing the brunt of cost-cutting measures, reducing physician administrative burdens and increasing transparency.

The blueprint contained a significant number of ideas and proposals to lower drug spending, some of which the AMA can support, such as efforts by the FDA to reduce anticompetitive use of certain FDA controls to stifle generic competition, prohibit gag clauses on retail pharmacists, and increase transparency. Others raised concern, such as proposals to move some Medicare Part B physician-administered drugs into the Part D drug benefit and efforts that would impose potentially severe new restrictions on Part D formularies.

The AMA also used the call for comment as an opportunity to share views on issues such as value-based pricing, increased transparency for both drug manufacturers and pharmacy benefit managers, and the impacts of administrative burdens such a prior authorization for certain high-cost treatments.

While some proposals included in the blueprint are already being undertaken by government agencies, a number of items would require new legislative or regulatory actions to take shape. The administration has not provided a timeline for when it may begin work on many of these proposals, so no immediate action or changes are expected. The AMA will continue to work closely with the administration, the physician community and other stakeholders to help improve treatment affordability and access for patients.
House committee approves "good Samaritan" bill
On July 17, the House Energy and Commerce Committee unanimously approved H.R. 6378, the "Pandemic and All-Hazards Preparedness and Advancing Innovation Act of 2018," which includes H.R. 1876, the "Good Samaritan Health Professionals Act of 2018." H.R. 1876, which was introduced by Rep. Marsha Blackburn, R-Tenn., would improve disaster response surge capacity by providing uniform liability protections for all licensed health care professionals volunteering to provide needed health services to victims during federally declared disasters.

In order to receive this protection, the health professional must: volunteer and not receive any compensation; act within the scope of license in their home state; and provide services in the state of the declared disaster. The AMA strongly supports H.R 1876 and sent a letter to the House Energy and Commerce Committee earlier this month calling for its inclusion in H.R. 6378. The House is expected to consider H.R. 6378 in September.
HSA, health insurance bills sent to House floor
The House Ways and Means and Committee approved 10 bills on July 10 that would provide more flexibility in the design of high-deductible health plans used in conjunction with health savings accounts (HSAs), and make other changes that could expand access to and use of HSAs and other consumer-directed health care plans. AMA policy supports HSAs and other forms of consumer-driven health care coverage as important options in the health insurance marketplace for those who choose to use them.

The AMA supports several of these bills as approved by the committee, including H.R. 6199, the "Restoring Access to Medication Act of 2018," which was introduced by Rep. Lynn Jenkins, R-Kan., and would repeal the Affordable Care Act prohibition on using flexible spending accounts, HSAs and other similar tax-preferred health accounts to purchase over-the-counter medications. It also adds feminine or ''menstrual care'' products to the list of qualified medical expenses for the purposes of these accounts.

The AMA also supports legislation introduced by Reps. Erik Paulsen, R-Minn., and Earl Blumenauer, D-Ore., H.R. 6317, the "Primary Care Enhancement Act," which would allow HSAs to be used to pay for expenses associated with direct primary care arrangements. The 10 bills will be consolidated into two bills, H.R. 6199 and H.R. 6311, and will be considered on the House floor this week.
Back to Top
State Update
2019 National Rx Drug Abuse and Heroin Summit call for presentations
The 2019 National Rx Drug Abuse and Heroin Summit—arguably the largest national conference of policymakers, health care professionals and patient advocates—has issued a call for presentations. The summit, at which the AMA and other medical societies have previously presented, will take place April 22–25, 2019, in Atlanta.

The deadline for all submissions is Aug. 30, and the summit will notify applicants by the end of November regarding whether their submission was accepted or declined. Proposals can focus on advocacy, clinical issues, heroin, law enforcement, prescription drug monitoring programs, third-party payer issues, overdose prevention and treatment, and other areas.

Full details and specific requirements for submitting a proposal can be found on the summit website. If you have any questions, please contact Summit staff Cindy Lackey at clackey@vendomegrp.com. AMA staff also can help answer questions.
State legislative group urged to focus on treatment to end opioid epidemic
The AMA last week urged the National Council of Insurance Legislators to focus on increasing access to comprehensive, multidisciplinary pain care—including non-opioid alternatives—as well as increasing access to high-quality, evidence-based care for substance use disorders.

The AMA emphasized that mortality due to illicit fentanyl and heroin have become the main drivers of the epidemic. In addition, there continue to be an increasing number of stories about chronic pain patients being non-consensually tapered off of opioid analgesic therapy, as well as ongoing challenges patients face in accessing medication-assisted treatment (MAT) for opioid use disorder.

To help address these issues, the AMA emphasized the need for policymakers, physicians and payers to work together to remove barriers, including prior authorization, for MAT and to remove barriers to comprehensive pain care.
Back to Top
Judicial Update
What duties do physicians owe to non-patients?
After a Connecticut physician tested a patient for sexually transmitted diseases, his office may have mistakenly informed the patient that the test results came back negative. The patient's girlfriend claims her boyfriend—who was the patient—tested positive for herpes and later infected her with the disease.

The girlfriend—who was never the physician's patient and whom the physician was not aware of while providing care to her boyfriend—has sued the doctor for claims that all relate to professional negligence.

Does the physician have a duty to the girlfriend? It's a question the Supreme Court of the State of Connecticut is poised to answer.
The court heard arguments in November and asked the Connecticut State Medical Society (CSMS), along with other organizations, to submit a friend-of-the-court brief in the case, Doe v Cochran. The Litigation Center of the American Medical Association and State Medical Societies and CSMS filed an amicus brief that urges Connecticut's highest court to uphold a trial court ruling that dismissed the case in a ruling that said the physician didn't have a duty to the girlfriend because she was not his patient.

Read more at AMA Wire®.
Misdiagnosis allegation not enough for negligence claim to go on
A plaintiff in a medical malpractice case tried to prove her claims by using an expert witness who concluded that there was malpractice, but never discussed what the standard of care that should have been followed was or how the physician breached that standard of care.

The Supreme Court of the State of Washington in June ruled 7–2 that the case, Reyes v. Yakima Health District, could not go to trial because a conclusory statement like the one the plaintiff presented is not enough to show there is a medical negligence claim.

"Allegations amounting to an assertion that the standard of care was to correctly diagnose or treat the patient are insufficient," the justices said. "Instead, the affiant must state specific facts showing what the applicable standard of care was and how the defendant violated it. [The doctor in this case] failed to do so. … We do not require affiants to aver talismanic magic words, but allegations must amount to more than conclusions of misdiagnosis with a basis in admissible evidence that can support a claim."

Read more at AMA Wire.
Back to Top
Other News
New podcast: What hospital-employed physicians need to know about MIPS
The fifth in a series of six podcasts produced in partnership with ReachMD on Medicare payments is now available. This week's episode is an interview with AMA's director of physician practice sustainability on what hospital-employed physicians need to know about MIPS. Listen. 
CMS issues new guidance on review of medical student documentation
As noted in a previous edition of AMA Advocacy Update, CMS recently revised its Medicare Claims Processing Manual to allow teaching physicians to use medical student documentation, including: history, physical exam and/or medical student decision-making of the evaluation and management (E/M) service. The teaching physician must personally perform or re-perform the physical exam and medical decision-making of the E/M service and verify the student's documentation.

CMS has published a new MLN Matters article on medical review of E/M documentation. It contains information about how to review claims where a medical student documented the E/M service. In addition, the AMA recently launched a web page summarizing this change for physicians that can serve as a useful resource for your practice. Learn more about this new web page below.
AMA debunks myths on regulation
Excessive administrative tasks are a major contributor to widespread physician burnout, but a big share of the clerical busywork physicians do is based on commonly misunderstood red-tape requirements. Now the AMA is setting the record straight with its new practice-management advice series, "Debunking Regulatory Myths." The first two myths deal with electronic health record (EHR)-entry regulations. Learn how to debunk these harmful misconceptions. Read more.
New CMS targeted review resource
AMA developed a resource to provide guidance on how to use the CMS targeted review process to dispute MIPS payment adjustments under the QPP. While CMS has not yet announced the window for 2018, it is estimated that requests will be accepted from July 31 through Sept. 30. Check the QPP website for updated information.
AMA partners with MedStar on new EHR study
The study, entitled "A usability and safety analysis of electronic health records: a multi-center study," was conducted by researchers with MedStar Health's National Center for Human Factors in Healthcare, the AMA and others, and was funded by the AMA.
Researchers focused on the two largest electronic health record (EHR) vendors, Epic and Cerner, who comprise more than 50 percent of the market. They conducted the study at two sites per vendor, or four health systems. The findings showed huge variability in performance across the sites, and provides compelling evidence that the design, development and implementation of these systems need to be improved to make them easier to use by clinicians and, ultimately, safer for patients.
Members Move Medicine: Dr. Noel Deep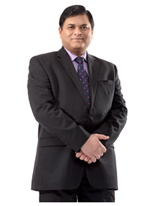 Dr. Noel Deep, an internist in Antigo, Wisconsin, is just one of the many AMA members who are moving medicine. Watch our new video, which highlights how Dr. Deep is working to advocate for his patients and his profession in Washington D.C. and hear his perspective on why membership matters. To learn more about our AMA members who are relentlessly moving medicine through advocacy, education, patient care and practice innovation, visit our AMA Member Spotlight page.

We would love to hear from you and how you move medicine day in and day out. If you or your colleagues have a story you would like us to feature please contact movemedicine@ama-assn.org and tell us how you are moving medicine in your community.
AMA Global Health Challenge: Vote for your favorite video today
Students and residents who are passionate about global health care disparities compete for a chance to serve underserved populations with Timmy Global Health in Ecuador, Guatemala or the Dominican Republic. Voting is open through July 30. View the top 10 finalist videos and vote for your favorite video today.
Back to Top
Upcoming Events
Aug. 8–29: AMA webinar series on patient and family engagement
Under the umbrella of our "Share, Listen, Speak, Learn" engagement series, the AMA introduces a miniseries in partnership with Project Patient Care. By engaging patients as partners in their own care physicians are able to eliminate preventable harm and ensure that every patient gets the right care at the right time. These hour-long webinars, held weekly from Aug. 8–29, will address aspects of person and family engagement, including embedding shared-decision making into practice, interoperability of e-tools, supporting patient activation, self-management and health literacy and systemizing medication management. Learn more and register.

Aug. 8–Dec. 12: Opioid safety series
Opioids are prescribed to relieve pain. They can also have a soothing, euphoric effect. However, opioid misuse, overdose, and deaths have been increasing at disturbing rates. An average of 115 Americans die every day from an opioid overdose. These hour-long webinars will discuss topics that take a deeper dive into safely managing patients with opioids, topics such as patient screening and use of pain contracts, prescription drug monitoring programs, non-pharmacologic approaches to pain management, psychologically-integrated approaches to pain management, and patient and family perspectives. Learn more and register.
Back to Top